TEACHING ABOUT Nutrition AND EXERCISE
HAS NEVER BEEN EASIER
Watch the Video Below
FOR A PROGRAM OVERVIEW!
Video: Donna Moore explains: What Is Operation Tone-Up?
Operation Tone-Up is the only Nutrition Education program where children internalize Nutrition Facts, use them in their daily food choices, and share that information with parents and family members to IMPROVE HEALTH!
The Physical Fitness aspect of the program is incremental, so that children can monitor their improvement of heart rate, strength endurance and goals. See results in as little as 2-weeks as you LEARN and APPLY accurate knowledge about THE TOP SIX NUTRIENTS and STRUCTURED EXERCISE! NO extra equipment needed!
Operation Tone-Up Improves Health, Attendance and Revenue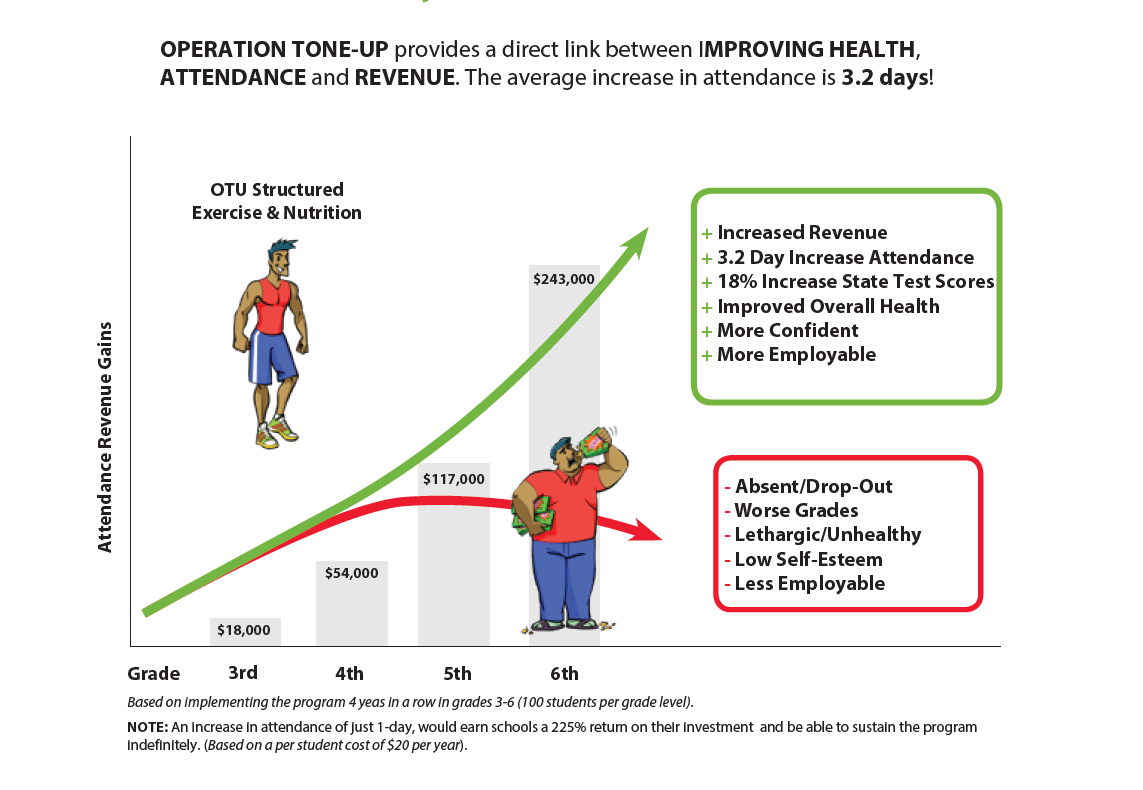 Figure - Operation Tone-Up Improves Health, Attendance and Revenue - Download as PDF
See Example Weekly Progress Reports
Teacher Testimonials
Video - Listen to Teacher Testimonials
Aligned To National Educational Standards
National Math Standards: Data Analysis and Probability
NCTE Standards for the English Laguage Arts
National Health Education Standards: Achieving Excellence
National Standards for Physical Education K-12
Mr. Tone Visits
Receive visits of Mr. Tone to your classroom and let Mr. Tone help you teach your class about nutrition and exercise.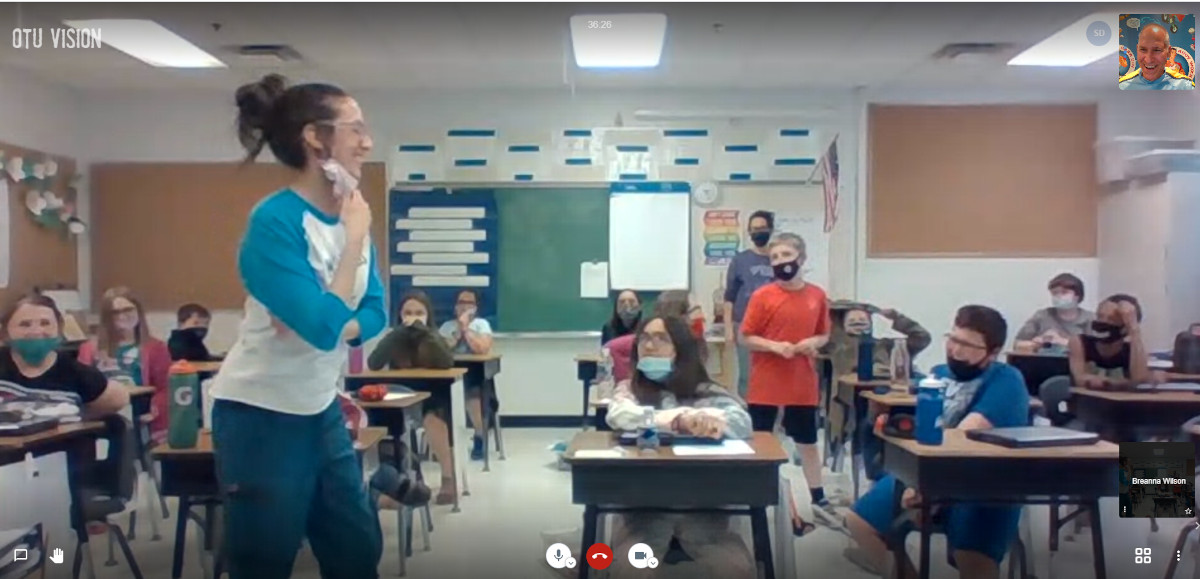 Example: Live Stream appearance in Miss Wilson's Classroom using OTU Vision.
otu exercises Boost your
brain to improve health
academics and attendance.

Video - Operation Tone-Up Boosts Your Brain