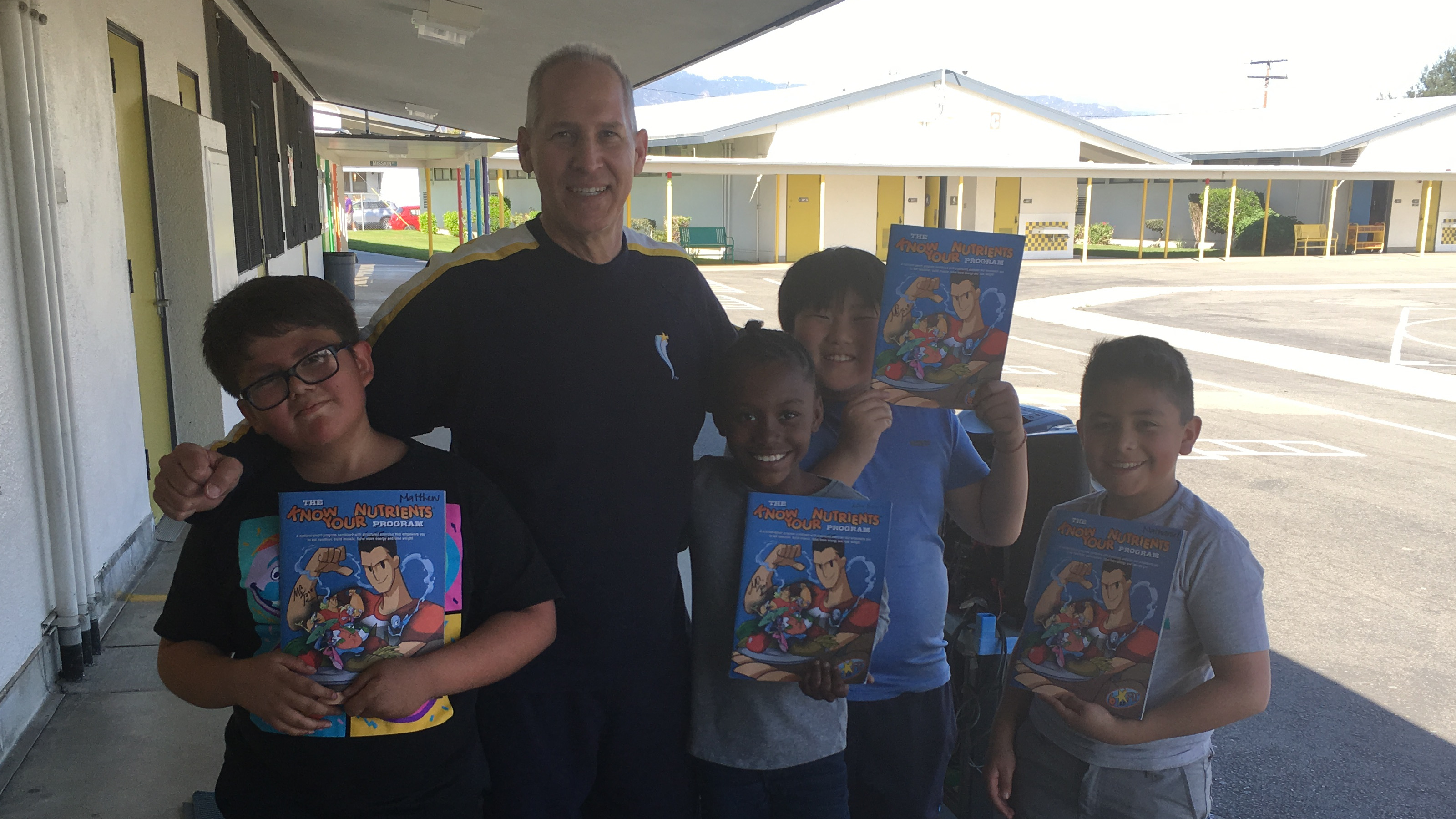 Image - Children with the Know Your Nutrients workbook
Accept The Challenge is a fierce advocate for Obesity and Diabetes PREVENTION as we pioneer cutting-edge programs that catalyze change at the individual, school, and community levels.

The Accept The Challenge Mission is to respond to our nation's number #1 health risk, "childhood obesity," by empowering youth, with accurate nutrition and exercise knowledge, and teaching them how to apply this knowledge to socially change the way they choose food and exercise to improve their health and change their lives.

Accept The Challenge socially changes the way children choose food and exercise to help prevent childhood obesity & diabetes.
Our products EMPOWER YOUTH with Accurate Nutrition and Exercise Knowledge and teaches them how to Apply this Knowledge to Socially Change the way they choose food and exercise … a skill which can last a lifetime!
Since our inception in 1995, we have helped more than 1.3 million children PREVENT CHILDHOOD OBESITY while IMPROVING WHOLE CHILD HEALTH.
Our success comes from our expertise in PREVENTION and our expertise comes from 27 years of experience in PREVENTING childhood obesity.
In the fight against Childhood Obesity, ONLY RESULTS COUNT!
See our RESULTS.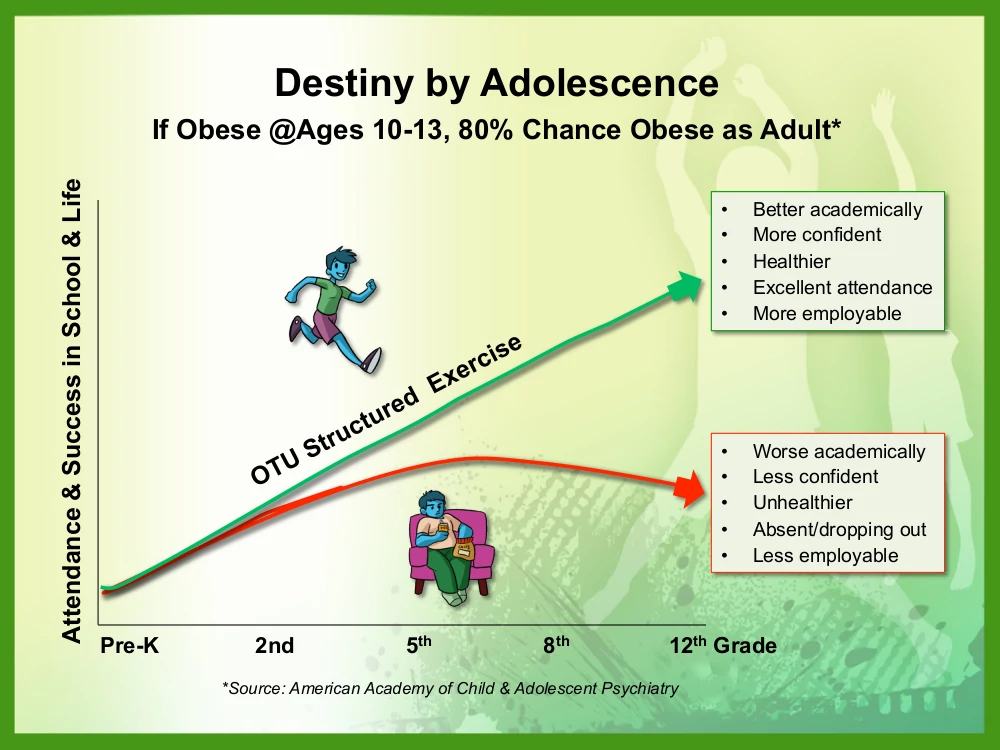 Figure - Chances to be Obese as an Adult - Download as PDF