DRAG & DROP Workouts APP
 
Drag & Drop Workouts was developed by youth fitness Guru, Mr. Tone®!

The same guy that created the nationally acclaimed nutrition and exercise program, Operation Tone-Up® that has helped over a million youth and adults to date to improve their health and prevent disease.

The genius behind Drag & Drop Workouts is the use of BASIC exercises that replicate natural movement to dramatically improve heart health, (lungs & cardiovascular system) energy, build muscle and strength endurance and burn off body fat fast! You really can become Better, Stronger, Faster with Drag & Drop Workouts.

Customizing, naming and saving an unlimited number of workouts is all at your fingertips, with Drag & Drop Workouts!

Available in the Google Play Store for Android and in the Apple Store for iOS!

Mr Tone, Over and Out!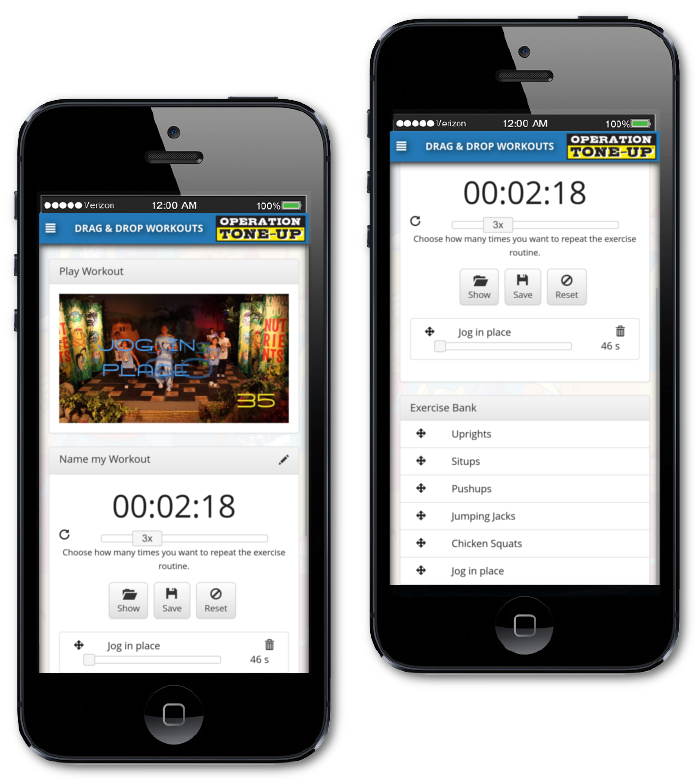 CREATE YOUR OWN WORKOUTS WITH OUR VARIABLE LENGTH SETS - YOU ARE IN CONTROL